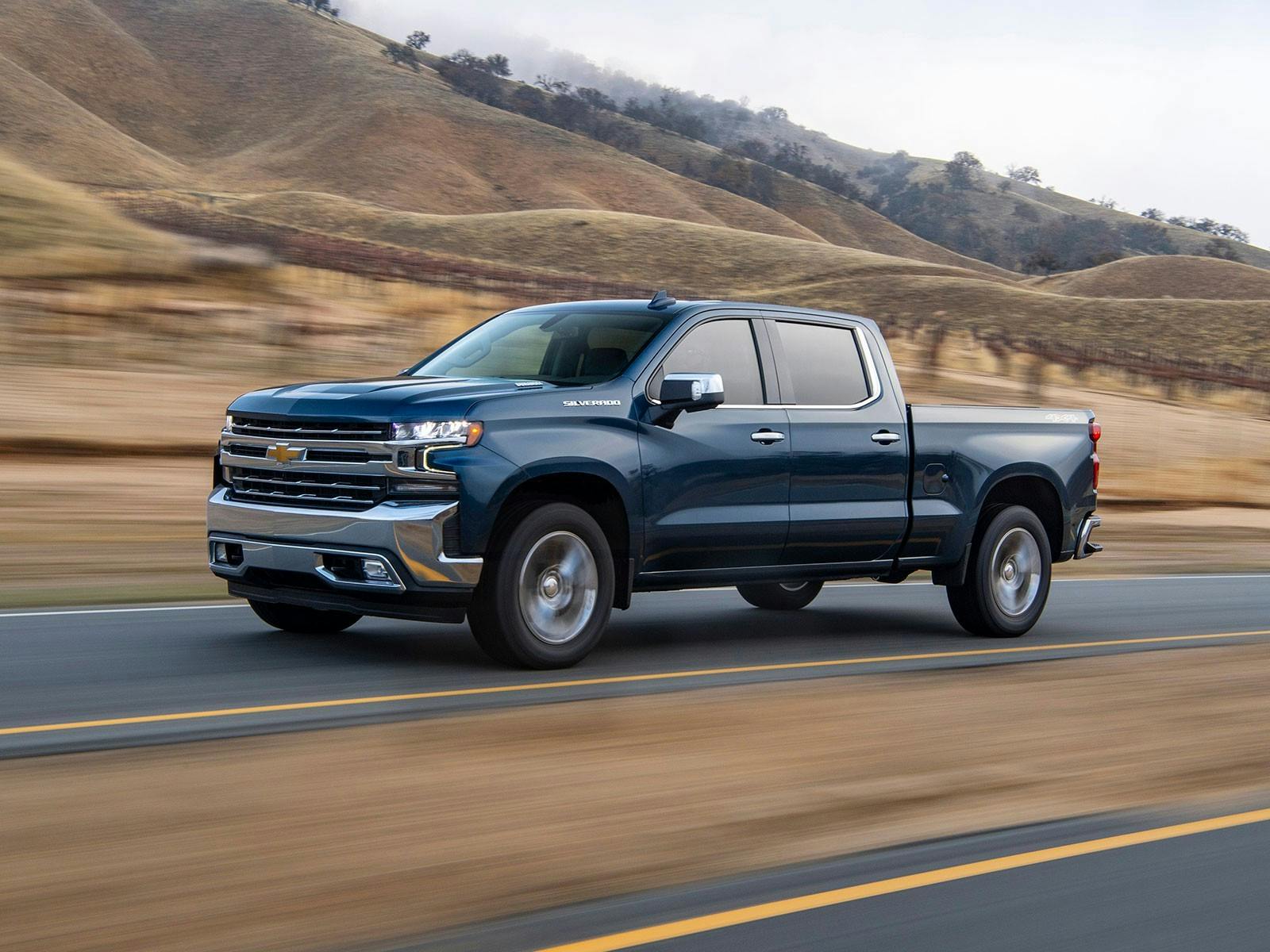 Unveiling the Powerhouse: 2023 Chevrolet Silverado 1500 Custom Crew Cab
In the ever-evolving world of pickup trucks, Chevrolet continues to stand tall, and the 2023 Chevrolet Silverado 1500 Custom Crew Cab is no exception. Combining power, style, and cutting-edge technology, this truck is set to make waves in the automotive industry. In this blog post, we'll dive deep into the features and specifications of the 2023 Chevrolet Silverado 1500 Custom Crew Cab, highlighting what sets it apart from the competition. 
Unmatched Power and Performance
The 2023 Silverado 1500 Custom Crew Cab boasts a range of engine options, but the standout performer is the robust 6.2-liter V8 engine. With a staggering 420 horsepower and 460 lb-ft of torque, this engine provides the kind of power that's perfect for towing heavy loads or tackling rough terrains with ease. 
Whether you're using it for work or play, the Silverado Custom Crew Cab's power and performance are bound to impress even the most discerning truck enthusiasts. The available 10-speed automatic transmission ensures smooth shifts, contributing to an exceptional driving experience. 
Rugged Elegance
The Silverado 1500 Custom Crew Cab strikes a perfect balance between ruggedness and elegance. Its bold exterior design features a distinctive front grille, aggressive lines, and powerful LED headlights. The available 20-inch wheels add a touch of sophistication, making this truck look just as at home in the city as it does on off-road adventures. 
The interior is equally impressive, with spacious seating for up to six passengers and high-quality materials throughout the cabin. The available infotainment system with an 8-inch touchscreen keeps you connected on the go, while optional leather upholstery adds a touch of luxury to your ride. 
Advanced Technology
Chevrolet has equipped the 2023 Silverado 1500 Custom Crew Cab with a plethora of advanced technology features. The Chevrolet Infotainment 3 system includes Apple CarPlay and Android Auto compatibility, allowing you to seamlessly integrate your smartphone with the truck's touchscreen display. 
Safety is a top priority as well, with available driver assistance features like adaptive cruise control, blind-spot monitoring, and lane departure warning. These technologies provide an extra layer of confidence while driving, whether you're on the highway or navigating challenging terrain. 
Cargo and Towing Capabilities
One of the primary reasons people choose pickup trucks is for their cargo and towing capabilities, and the 2023 Silverado 1500 Custom Crew Cab doesn't disappoint. With a maximum towing capacity of up to 13,300 pounds when properly equipped, you can confidently haul trailers, boats, or any other heavy loads. 
The spacious truck bed provides ample cargo space, and available features like the Multi-Flex tailgate make loading and unloading easier than ever. Whether you're working on a construction site or embarking on a camping trip, this truck has the versatility to meet your needs. 
Final Thoughts
The 2023 Chevrolet Silverado 1500 Custom Crew Cab is a true powerhouse that blends rugged capability with modern elegance. Its impressive performance, advanced technology, and cargo/towing capabilities make it a top contender in the competitive pickup truck market. 
If you're in the market for a reliable and versatile truck that can handle any challenge, the 2023 Silverado 1500 Custom Crew Cab should be at the top of your list. Visit your local Chevrolet dealership today to experience this exceptional vehicle for yourself and discover firsthand why it's generating so much buzz in the automotive world. 
Back to Parent Page